THE BLACK PRINCE
by Ariana Nash
Even now, his dragon prince didn't realise how special he was.

Zane, The Black Prince
GHARRRR!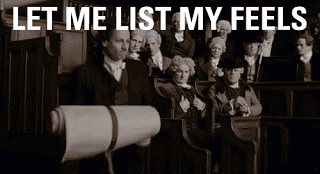 Ariana Nash stomped me into the ground with the story of Akiem "You think you're not worth loving" and Zane "The bright star in Akiem's darkness". She tore into me, giving me false hope before cruelly snatching it all away again.
This tale of of love against the odds, of lies, betrayal and secrecy, of two broken souls finding light in the darkness and of a dragon and an elf is, quite simply, one of my favourite reads of the year. Maybe of forever.
In many ways, it had been easier when he had cared about nothing, but he wouldn't change it. Caring made him feel alive and true and strong.

Akiem, The Black Prince
Every line dripped with feeling, emotion flowed throughout the narrative, yet it never distracted nor detracted from the amazing, layered plot. Ariana Nash's writing is simply awe inspiring, the story gripping from the first lines to the last. The plot throwing you around like a fairground ride, first leading you in one direction before thrusting you rapidly into a different one.
Not only has this story left me with a huge book hangover, I don't even want to pick up another book. I don't want to sully the memory of an elf and his black dragon, don't want to let go of the emotions running through me, don't want to admit that they are just characters in a book.
I think I'm just going to rock quietly in a darkened corner, hugging my comfort blanket and dreaming of a bronze eyed dragon and his red haired elf.
It made his body ache when they were apart, as though Zane were the missing piece he'd been searching for his whole life.
How could Zane make him see that he didn't need to die to prove he had earned the right to live?
In the war-torn rubble of the human world, can a rebel elf and a lost dragon prince find love, or will a dark threat tear them and their world apart forever?
A new land, a new court, a new king, but some things never change.
Broken in all ways, Akiem fled his life as the amethyst prince only to land at the mercy of the beautiful but deadly diamond king, Luceran.
Akiem knows dragons. He knows he'll die today, tomorrow, whenever Luceran's executioner brings down his axe, and maybe it's all he deserves. He's ready for death, craves it even, like he craves the elf with flame-red hair and a sly smile, the damn elf whose stolen kiss lit Akiem up in ways he didn't know were possible.
Akiem doesn't do males and he definitely doesn't do elves. But some things do change.
Drifter, mercenary, lover — Zane is all those things. He'll do almost anything for coin. But he doesn't do dragons and he definitely doesn't do love.
It's not such a bad life for an elf. Better than the rest of his kin, living under the rule and whims of King Luceran.
Working as a bodyguard in Bayston should have been quick coin in his pocket before moving on. But King Luceran has a new toy he parades at court. A dragon with eyes of gold and scales as black as night.
He probably shouldn't have kissed him. Definitely should have killed him.
And now, moving on is the farthest thought from Zane's mind. Because Luceran's new toy is not like the other dragonkin. And maybe, just maybe, the terrible, beautiful beast has the key to freeing all the persecuted elves and unlocking Zane's restless heart.
Zane doesn't do love and he doesn't do dragons.
But with the arrival of the Black Prince, everything is about to change.
***
The Black Prince is part of the Silk & Steel world. It can be read as a standalone.
The publication date is temporary and likely to be brought forward to December 2019. The Black Prince will be in Kindle Unlimited on its release.
Please note: This novel contains an m/m love story and adult content. The Black Prince is intended for mature readers.