Friday Book Blogger Hop – Top Books on your TBR
Thank you to Billy @Coffee Addicted Writer for hosting this weekly blog hop. This weeks prompt is "What are the top books on your TBR pile?"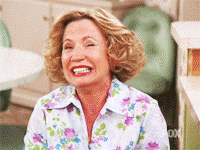 There are over 700 books on my TBR list so trying to chose a couple might induce slight hysteria. However what I will do is talk about a couple of favourite authors whose back catalogues are currently on my TBR list. These are sort of my top priority To-Reads, along with recently purchased books.
Pippa DaCosta
I've read the vast majority of the work by this author, whose works are either fantasy, urban fantasy or science fiction. I've read several different series' of hers, but have only dipped a toe in the water of her Soul Eater series. I've read book 1 but there 6 more books that I need to devour.

The Soul Eater Series by Pippa DaCosta

Urban Fantasy
https://www.goodreads.com/series/179000-soul-eater
"They call me devil, liar, thief. In whispers, they call me Soul Eater. They're right. I'm all those things—and more."
Kicked out of the underworld and cursed to walk this earth for all eternity, Ace Dante finds solace in helping others avoid the wrath of the gods.
Cari Silverwood
Another author whose work I have mostly read. I need to complete her Pierced Hearts series along with reading a few co-authored books. Goodness knows why it's taking me so long because I absolutely LOVE Cari Silverwood's writing. Her humour and her likes mesh so perfectly with mine that I enjoy every single word.

The Pierced Hearts series by Cari Silverwood

Dark BDSM Romance
https://www.goodreads.com/series/100310-pierced-hearts

The Pierced Hearts series is my journey into the dubious consent and capture fantasy genre.
So that's my sort-of answer for this week. Top of my TBR list are authors rather than specific books!