Let's Talk Bookish is a weekly bookish meme created by Rukky @ Eternity Books and is hosted by Aria @BookNookBits. Each Friday, there is a discussion topic for bloggers to write about, this week we will be discussing…
---

ILLUSTRATIONS IN BOOKS

by Rayna @ Ray's Realm


---
---
Prompts – Do you read books with illustrations in them? Do you think illustrations are only for children's books or graphic novels? Can illustrations work well in adult literature? What are some of your favourite illustrated books?
Most of the books I read don't have illustrations in them. There may be the occasional map or image of a handwritten note, but they are few and far between. I really struggle to form images in my mind, so you might think I would love any extra help, and back in the day of reading physical books, I did appreciate them. I only read e-books now and have found illustrations to be less engaging in those but just because they are not for me does not mean others won't enjoy them.


I have read parts of a graphic novel with students at my place of work, they are a great way to engage teenagers who "don't read books". Whilst they aren't a style of book that appeals to me I love that they open reading up to a new audience. An illustration doesn't prevent me from enjoying a book, after all, I can easily skip past it if it holds no interest. Others clearly enjoy images being included in a book so they definitely can have a place in adult literature.


Some genres perhaps lend themselves to illustrations more than others – fantasy, steampunk and horror are just a few that spring to mind though I am sure others will hold different views! My favourite illustrated books would be ones from my childhood – Alice's Adventures in Wonderland, Charlie and The Chocolate Factory and my Thumbelina pop-up book all spring to mind. Oh, the joy I got from exploring those images and finding all the tiny details and hidden delights! I remember how my Dad would turn the book around so that my siblings and I could see those glorious images, and that is definitely where my love of books and reading came from. So on that note "All Hail The Illustration!"

What are your thoughts?
---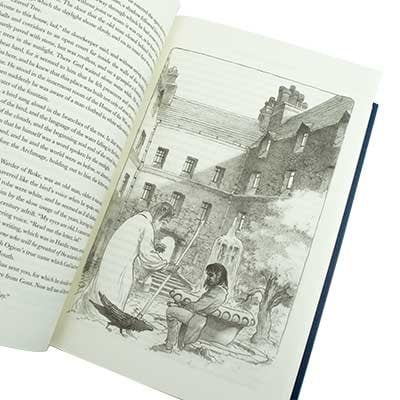 ---