Welcome to my weekly round-up post where I link up with The Sunday Post hosted by Kimberley @Caffeinated Reviewer as well as The Sunday Salon meme hosted by the wonderful Deb @Readerbuzz. Do please pop by their blogs and show them a little love 💗.
---
Life Last Week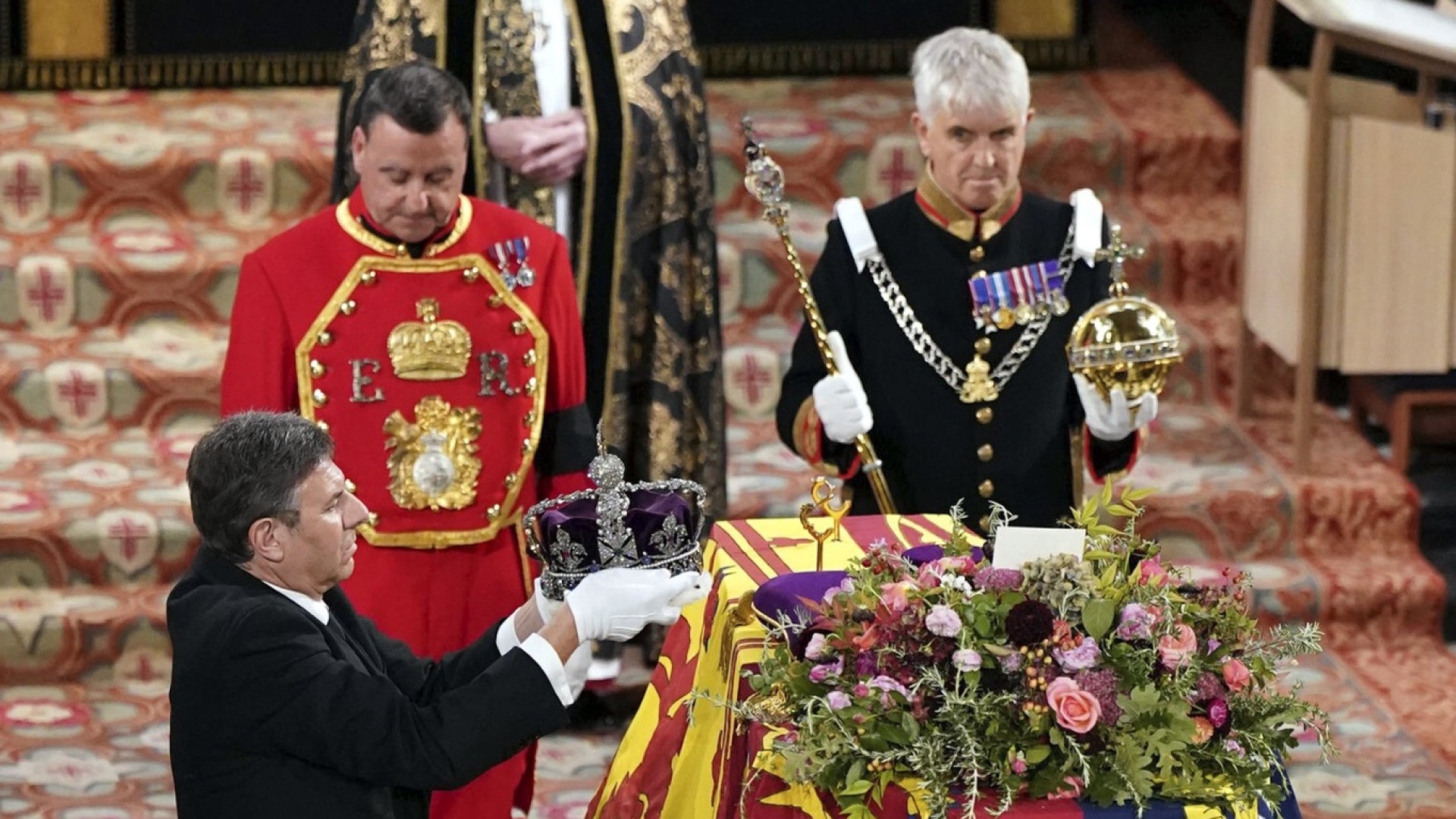 Whilst I'm not an ardent royalist the funeral of Queen Elizabeth II felt like too historic and important an occasion to ignore. Three moments will stay in my mind. The first was when the coffin was carried up the steps of St George's Chapel, I think I was as anxious as the soldier pallbearers must have been. The other two moments were more poignant in tone, the first being the removal of the Sceptre, Orb and the Imperial State Crown. It had such an air of finality about it. The other moved me more than I had expected and that was when the lone piper walked slowly out of St George's Chapel, his lament of Sleep, Dearie, Sleep fading with distance.

In other news, the older-by-a-minute son visited Glasgow. His train journey there started smoothly but was hit by minor delays. However, the journey home was a nightmare from the start, since problems with the overhead lines meant that trains couldn't leave Glasgow trains station. His journey started with a long coach journey to Carlisle, a long wait for a very delayed train which was packed as all the other trains were cancelled. It was so late he couldn't make his connection to Nottingham and the train company had to provide a taxi for an hour and a half trip from Stafford. He finally arrived home in the very early hours of the morning relieved but exhausted.
---
Last Weeks Books
I managed to complete an arc that, whilst enjoyable, was longer than the plot warranted and a Book of the Month read that was nice but forgettable. I didn't mind too much since it was a kindle unlimited read.
---
Currently Reading
If you knew how your love story ends, would you dare to begin?
From the outside, Lorelai is an ordinary young woman with a normal life. She loves reading, she works at the local cinema and she adores living with her best friend. But she carries a painful burden, something she's kept hidden for years; whenever she kisses someone on the lips, she sees how they are going to die.
Lorelai has never known if she's seeing what was always meant to be, or if her kiss is the thing that decides their destiny. And so, she hasn't kissed anyone since she was eighteen.
Then she meets Grayson. Sweet, clever, funny Grayson. And for the first time in years she yearns for a man's kiss. But she can't…or can she? And if she does, should she try to intervene and change what she sees?
Spellbinding, magical and utterly original, With This Kiss is one love story you will never forget.
---
Looking forward to…

… reading more library books.

… the return of Nottingham's Goose Fair.

… visiting our permanent (at least for a year or two) work "home".
---
2022 Reading Stats
Books read –  105 (103)
Re-reads –  10 (10)
Owned books from TBR list read – 24 (23)
5 Star reads – 22 (22)
DNFs – 24 (24)
---