Tell Me Something Tuesday is a weekly discussion post hosted by Jen @That's What I'm Talking About, where bloggers discuss a wide range of topics from books and blogging to life in general. Weigh in and join the conversation by adding your thoughts in the comments. If you want to do your own post, grab the questions from Jen's blog and answer it on your own.
---

Do you tend to enjoy spin-off series? Or are you hesitant about them?

Hmmm…. I have to say that this depends on two things.
1 – The author and
2 – How long each series is.

There are a small handful of authors that are on my auto-buy/"read everything written by" list. For those select few I would read and love any spin-off series. As I'm writing this I have realised that they all tend to finish a series within a few books, the longest series of which was six releases. They generally leave me wanting more but also acknowledging that sometimes you can have too much of a good thing.

I am hesitant about starting a new-to-me series if spin-off books are involved. My concern is that characters and plots will become too similar, that it will be a case of wash, rinse, repeat rather than a story that brings something new and exciting to the table. I've found the former to be so often true for a series that runs beyond 6 or so books, which makes me wary of both long series' and spin-offs.

Is there a series, with a spin-off, that you would recommend?
---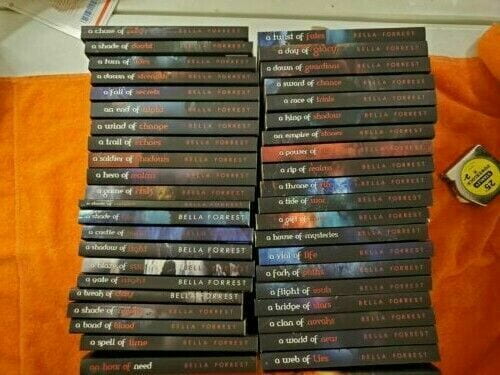 ---