The Champion
(Men of the North #15)
by Elin Peer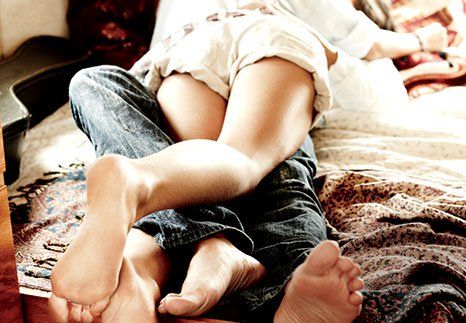 Set in a far off post-apocalyptic, dystopian future, The Champion is the last book in the Men of the North series. This final quintet of books, featuring the children of the original five couples, has been steadily building towards Victor and Freya's story. I almost didn't want to read this, in case I had built my expectations too high but I should have known to trust that Elin Peer would not let us down.



Freya has been an immensely likeable character throughout the previous four books, one I already liked and admired. However we discover many hidden facets to this strong, determined yet gentle and caring woman. I was hugely and very pleasantly surprised by just how much I liked Victor, seeing through his eyes, hearing how is mind worked, allowed me to understand just how much he was a product of his environment and upbringing. Both protagonists underwent huge growth in their character arcs resulting in a very believable HEA.



To the outside world Freya and Victor struggle to get along, more inclined to argue and bicker than to be cordial to one another. However the simmering undercurrents of sexual attraction have always been obvious to the reader. The trouble is Freya grew up in a family where love and commitment is everything, whilst Victor has been conditioned since birth to eschew romantic love and emotional attachments. With such opposite views on love and marriage the author set up some difficult barriers to overcome. The plot progressed in a believable and engaging way, some ground was gained easily, whilst other victories were very hard won.



Ms Peer has a very smooth and easy to read writing voice, her prose is engaging and flows well. Written in first person, and from both MC's viewpoint, we can truly get to know and understand both protagonists. I soon found myself "within" the story, totally absorbed by it and experience things alongside Victor and Freya. The pacing was excellent and I soon found myself not wanting to put the book down.



The author has created an amazing world and a beautiful love story, both of which carry messages of tolerance, acceptance, equality and respect. The three nations of this finely crafted future Earth all have strengths in their cultures, but also exhibit great flaws. It is how they find the middle ground, how the resolve conflict that makes these stories so fascinating and enjoyable to read.



The ending to the story was really good and the epilogue was heartbreakingly beautiful. It was a necessary move, executed well, leaving both a sense of joy and hope to tempter the sadness.
Dystopian Romance


Age 15+, Contains some sex scene

Goodreads – https://www.goodreads.com/book/show/57980101-the-champion


Synopsis
What is stronger, emotion or intellect?
As the biggest genius in France, I've been the hope of my nation since I was a child. I'm cherished and adored by all and get a free pick of beautiful women whenever I want. It should be enough to make any man happy, so why do I feel so lost?

It's a red flag to Victor when the only women to get his brief interest are those who look like Freya Aurelius. When did he develop a fetish for the most frustrating and unattainable woman in the world?
Is his plan to work closely with Freya for the next five weeks a matter of masochism or the final proof that there's a fine line between genius and insanity?


The 15th and last instalment of Elin Peer's best-selling series, The Men of the North, has fans wishing they could read slower to devour the delicious dialogue between two brilliant minds from different countries with opposing values.