Flame to Frost
(The Last Triton, #1)
by Myra Danvers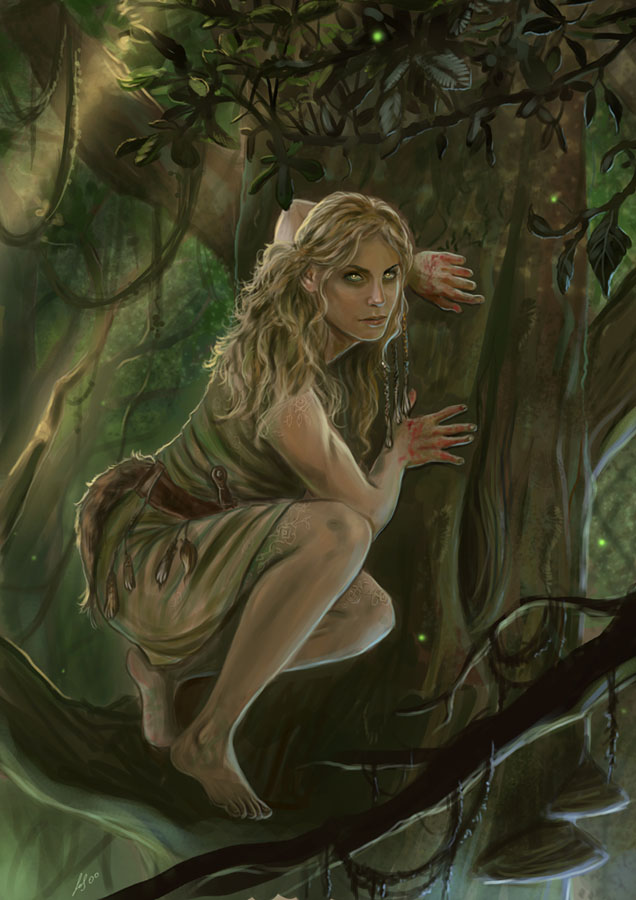 So this is book #1 and the original version of The Last Triton albeit one that has been polished to a good shine. However just to really confuse you, the author rewrote the story and released it a few years ago, beginning with Ravenous Innocence. This version, which is hugely different, was released because fans of the Lit€rotica version refused to be silenced 😂.


I'm glad I read the rewritten version first because whilst this was a fast paced and entertaining read, it didn't have the lushness, the incredible world building, the powerful emotions that I found in those books. It was still a gripping tale, more savage in feel with a plot that I would describe as dark romance with elements of fantasy. The pace is much faster, so is great for those who are impatient readers, and contained more erotic elements.


The great thing with this release is that you have a choice of this faster moving, darker, grittier story or the more complex and detailed fantasy based books of the Triton Evolution series.
Fantasy Romance

Goodreads – https://www.goodreads.com/book/show/58267710-flame-to-frost

Synopsis
Sheltered in the lap of luxury, Mila is eighteen when her world dissolves in flames around her. War. A utopia swallowed in a single night.

Orphaned and alone, terrified of being captured, Mila flees the conquerors who have come to claim. To snatch up those gifted few called priestess―Tritan women born with magic in their blood. They are healers. Peacekeepers bound and chained, used as living batteries, they become the fuel that feeds the Caledonian army and creates unstoppable warriors.

The elite. Warmongers. Dogs of the state, they are the perfect soldiers―everything a Tritan priestess isn't, wielding power that does not belong to them. But Mila is an enigma. A priestess hidden from her own people, hers is a secret her father died to keep. One Mila will use to fight from the shadows, striking against the empire in any way she can. An army of one, with the power of many…

Until she is betrayed. Captured. Sold. To Captain Asher Rawlings. Captor. Villain. Elite. Even without a priestess of his own, Asher's power lashes at her senses. Dark flames lapping at her nape, whispering of untapped potential Mila didn't think possible.

Helpless, subject to Asher's every whim, Mila is made to obey his every sordid command. Left with nothing but her secret. That she is a Tritan priestess―the one thing he needs to seize a legendary power that could tip the scales of the war and ensure an everlasting Caledonian rule.

Now Mila must navigate a world of villains and political conspiracy, endure anything Asher throws her way, and above all else… never reveal what she is.


The Last Tritan is perfect for fans of the Grishaverse. Those who fell completely in love with the Darkling―a smoldering villain we wanted to see win…